Telset.id – Telkomsel has just launched a WiFi modem-based home internet service called Telkomel Orbit, which is claimed to offer transparent quotas. Then what about the speed? We will test it in a review of Telkomsel Orbit this time.
Telkomsel Orbit is a modem that has just been released by Telkomsel. This modem is divided into two types namely Telkomsel Orbit Star and Telkomsel Orbit Max.
Telkomsel claims Orbit offers easy home internet services with transparent quotas. You can set and monitor your own quota usage every day.
In terms of design, the appearance of this one modem looks quite elegant. The design is not like a modem in general, which is shaped box with a rigid look.
Whereas the purchase and activation process can be done through the MyOrbit site and application that you can download at the Google Play Store for Android users and in the App Store for iPhone users.
Telset.id Team the opportunity to try out Telkomsel Orbit Star. To find out how its performance, please refer to the following review of Telkomsel Orbit, friend!
Design and Specifications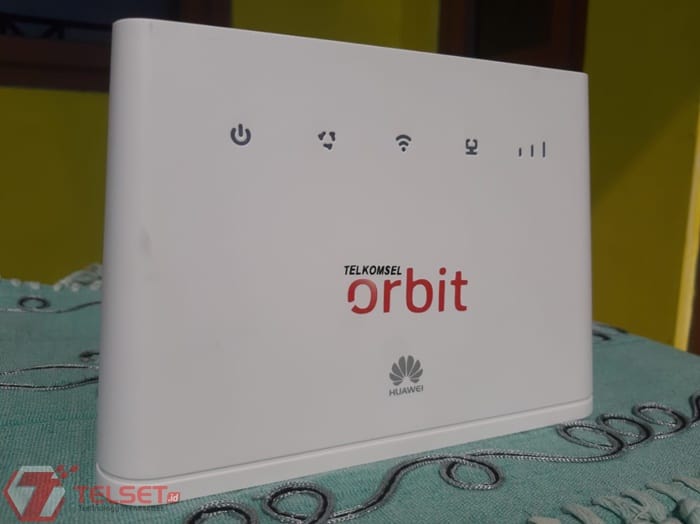 Telkomsel Orbit Star uses a Huawei B311 modem with a size of 101 x 126 x 36 mm and a 2 × 2 MIMO LTE modem type. This modem works with WiFi technology of 2.4 GHz and can be used for 32 devices at once.
By design and color the modem is dominated by white with a rectangular trapezoidal shape. The shape is balanced so you can put the modem on a flat surface without the need for any support.
On the front, there is the writing Telkomsel Orbit and the Huawei logo, and five indicator lights. From left to right the five lights are the Power Indicator, Network Status Indicator, WiFi Indicator, LAN / WAN Indicator and Signal Strength Indicator.
At the top there are the Power and WPS buttons and the back consists of a SIM Card slot, Power Input, LAN / WAN Port and Reset Button. This modem is supported by an adapter and RG45 cable that can be connected to the Power Input and LAN / WAN Ports.
Seeing the design is quite interesting with a white bandage and rectangular trapezoidal shape making the Telkomsel Orbit modem look 'cool' and fit the interior of your workspace or your room.
Purchase and Activation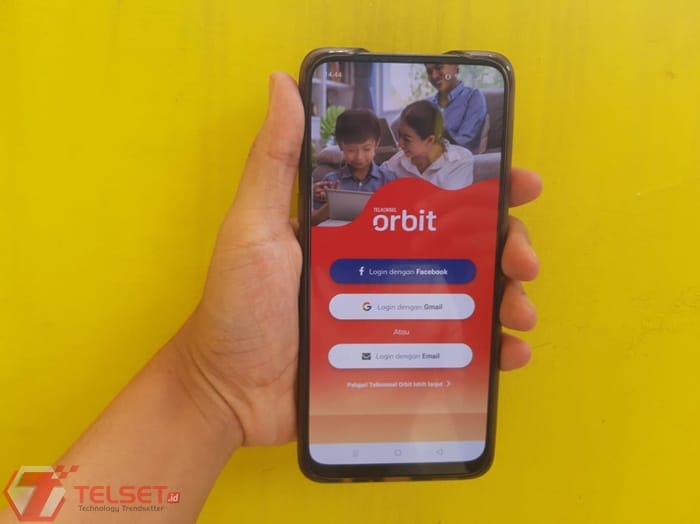 The process of purchasing and activating Telkomsel Orbit is quite modern. All processes can be done through the MyOrbit.id site and the MyOrbit application. You do not need to call a technician because activation can be done alone through the MyOrbit application.
For those who want to buy can visit the MyOrbit site and check the quality of the Telkomsel Orbit network in your home. You do this by selecting the Check Reach menu on the site.
Then you can make purchases in the Product menu. There are available Telkomsel Orbit Star and Telkomsel Orbit Max modems and supporting internet packages. For more details, here are the steps to purchase Telkomsel Orbit.
Open the MyOrbit.id site
Check the coverage of Telkomsel Orbit in your home area.
If available, select the Product menu and do shopping there.
When making a purchase you are asked to create a Telkomsel Orbit account to facilitate purchasing. You do this by using email, Google Accounts and Facebook.
Write the address and choose a shipping method
Choose a payment method and Telkomsel Orbit is ready to be delivered to your home.
If the product has arrived at home then you must prepare to activate the card and modem. This modem is similar to prepaid card activation because it uses a Simpati SIM Card from Telkomsel.
For those who want to do activation, you must prepare supporting documents such as National Identity Card (KTP) and Family Card. There are several steps to activate Telkomsel Orbit, as follows:
Install it Orbit application on the Google Play Store or Apple Store.
Login use e-mail, Facebook account, or a registered Google account.
Turn on the modem until the indicator light turns green.
Connect the application with the modem. How to connect the WiFi modem connection with your smartphone that has the MyOrbit application.
Register for a SIM card using your KTP number and Family Card number.
Wait for the card to activate and the modem to reset automatically. This process takes about 5 minutes to verify the data.
The service can be used when the indicator light is green and also the application has been re-connected with the modem.
The activation process takes about 10 minutes. For the record, when the Telset team tried it, the process of connecting the application could not be done just once.
Connection between the modem and smartphone 2 times disconnected so we have to reconnect and the data verification process takes longer.
In addition, we also recommend that during the position data verification process smartphone and the modem is not too far away so that the WiFi connection is maintained.
Feature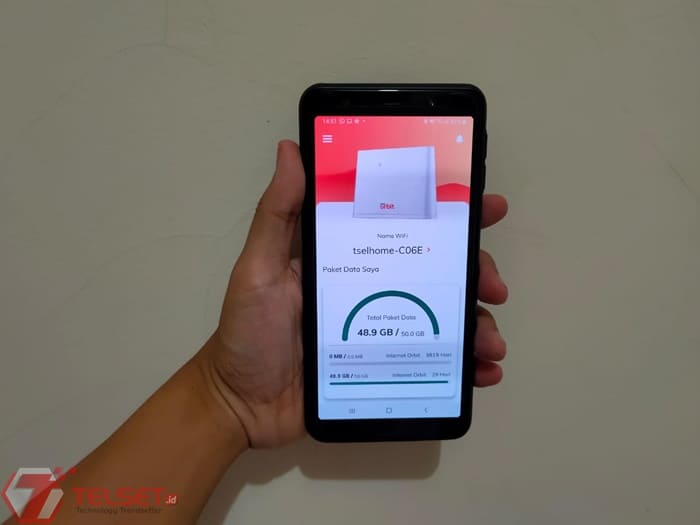 The features of Telkomsel Orbit are available in the MyOrbit application. There are three main features in this service, viz WiFi settings, Device Settings and Usage Statistics. In WiFi settings, you can change the WiFi name and password.
How to change it is quite easy. Open the Telkomsel MyOrbit application and select WiFi Settings. Then you can change the WiFi name and the password as you wish. For the password You must enter at least 8 characters and a maximum of 32 characters.
The password must be a combination of numbers, lowercase letters and capital letters. You must save name and change password, then you are asked to disconnect the WiFi network from smartphone and reconnect it with a new password.
The Telset team has tried this feature but had to repeat it twice. First try the password can't be saved so you have to repeat it again and finally the WiFi name and password have been successfully changed.
The second feature is Device Settings. This feature is claimed to be the superior feature of Telkomsel Orbit. Through MyOrbit, you can find out which devices are connected to the modem.
Not only that, you can set the duration of the internet usage limit and set the days for any smartphone or laptop device to access the internet from Telkomsel Orbit.
You do this by tapping the name of the device and selecting New Limit Settings and you can set a schedule for the day of use and time of internet usage of the device that you are.
We think this feature really limits the use of the internet. When the specified time is up, the WiFi icon is still there but the intended device cannot access the internet.
Still on the Device Settings feature, you can also block smartphones or laptops connected to the modem. The trick is to select the "Block" menu and the device is successfully blocked. You can also unblock with the same menu.
After a try, Telset.id Team discovered the fact that when the block menu is activated the device is immediately blocked from the network. The last feature is Usage Statistics. Through this feature you can see the amount of data quota usage each month and the daily average.
This feature is very important because data regarding internet quota usage is shown transparently in the MyOrbit application.
Internet Speed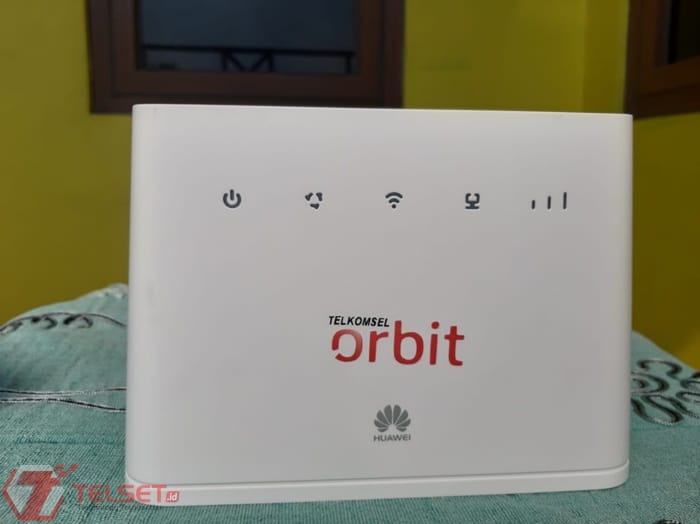 Internet speed is the most important element in internet services. To measure internet speed We use the Speed ​​Test application available on the Google Play Store.
Through the Speed ​​Test application, we will try out the maximum speed from Telkomsel Orbit. In addition, we will also try to compare it with 4G LTE services from Telkomsel Simpati, Indosat Ooredoo and XL Axiata.
Telkomsel Orbit
We have conducted tests to find out how fast the Orbit Internet network is. As a result, the download speed of Telkomsel Orbit is 36.1 Mbps, while the Upload speed is 2.72 Mbps.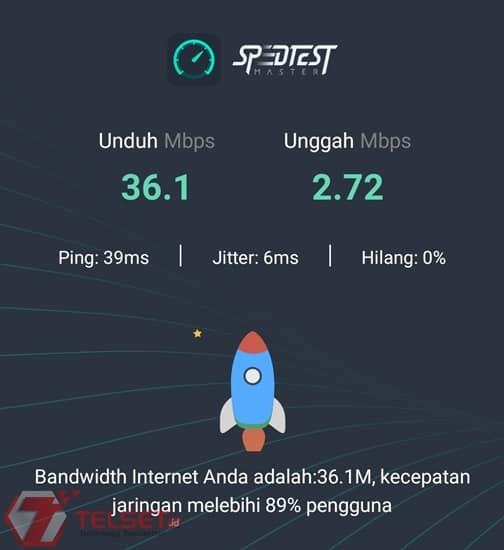 Telkomsel Simpati
Based on the Speed ​​Test it turns out that Simpati's speed is higher than that of Telkomsel Orbit. Telkomsel Simpati Download Speed ​​is 57.3 Mbps and Upload speed is 2.6 Mbps.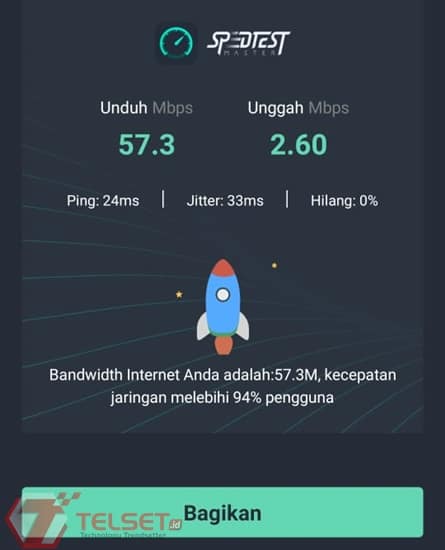 Indosat Ooredoo
Next is Indosat Ooredoo. Indosat Ooredoo speeds tend to be lower than Orbit with Internet Download Ooredoo speeds of 15.3 Mbps and Upload speeds of 7.62 Mbps.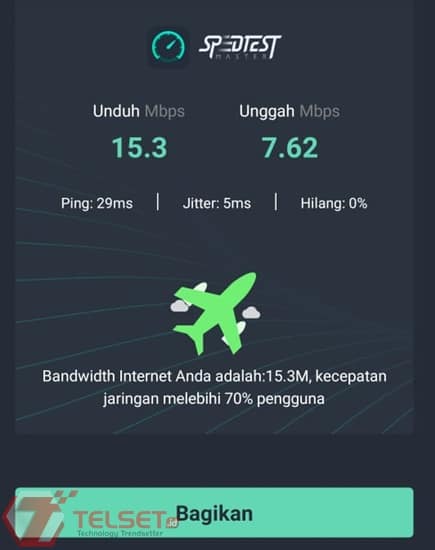 XL Axiata
Last is compared to XL Axiata. According to the Speed ​​Test results it turns out that the XL Download speed is 10.9 Mbps and the Upload speed is 21.7 Mbps. The speed is lower than Telkomsel Orbit.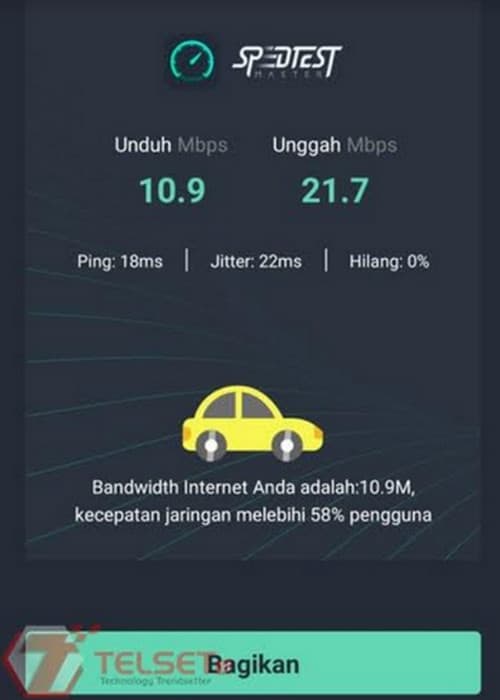 Based on the speed test, Telkomsel Orbit has fairly high internet speeds compared to 4G Indosat and XL. But Orbit was still less fast than Telkomsel Simpati.
After measuring the speed, we also try to use Orbit for some activities, such as playing games, video streaming and social media applications. We want to know, whether with a speed of 36 Mbps, we can run it smoothly.
First, we try to try to play the PUBG Mobile game. The results are quite satisfying, because we can play PUBG Mobile without significant interruptions, or without lagged.
For streamed Youtube, this internet service can be used to watch videos up to 50 minutes with 720p video quality smoothly. We found no disturbances or buffering during the video.
Likewise, when we surf on social media, like Facebook, Instagram, Twitter, etc., we don't find any obstacles. All went smoothly without significant interruption.
Price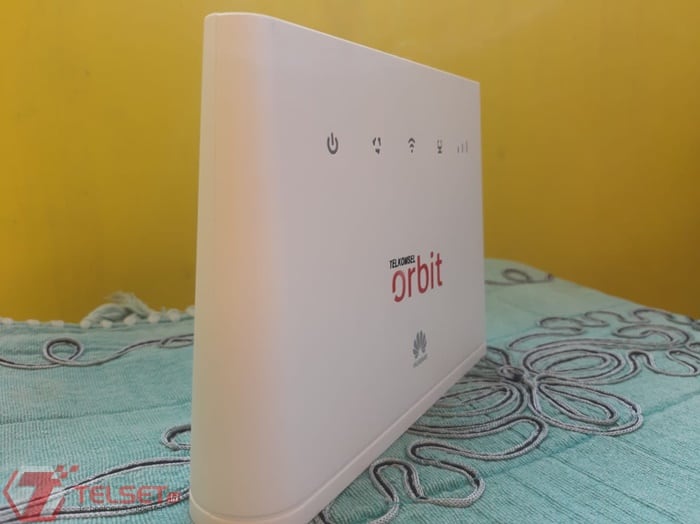 Telkomsel Orbit is targeting the home user market segment. The intended home users are users who have been unable to use the cable internet network because their home is not covered by the network.
In addition this product also targets middle-class households that require 4G LTE internet service and are easy to use. For this reason, Telkomsel Orbit presents 2 modem variants namely Orbit Star and Orbit Max with different prices.
First, the Orbit Star modem is priced at Rp 799 thousand. This price includes a modem, Telkomsel prepaid SIM card and a data quota of 50 GB with an active period of 30 days. Orbit Star can be connected with 32 devices at the same time.
Second, the Max Orbit Modem, which is set at Rp 2.39 million, includes a modem, Telkomsel's Surabaya SIM card and a data quota of 150 GB with an active period of 30 days.
The price of the package is also affordable. There are 3 types of data packages, they are 30 GB Package for IDR 65 thousand, 50 GB Package for IDR 80 thousand and 100 GB Package for 130 thousand.
There is a 50% discount on data packages for the first 3 months of use. In addition there is a 7-day money back guarantee and 1-year warranty in case of damage to the modem in the first year of use.
Purchase of a modem and data package can be done on the site myorbit.id, and you can choose as needed.
Conclusion
The conclusion is from review Telkomsel Orbit is a modem that is suitable for those of you who want to get a modem that is easy to use and carry everywhere, as well as an adjustable and more transparent quota.
This modem speed is actually still relatively standard, although it is faster than other operators' 4G Internet. Fast internet makes playing activities game, streaming video and social media smoothly without obstacles.
But when compared to other Telkomsel services, such as Simpati, for example, Orbit is still losing fast even though the difference is not too far away.
Honestly, the speed is beyond our expectation, because we actually expect to get more speeding speed from an Orbit modem. But in a manner overall, the performance of this modem is quite good.
Advantages:
Easy purchase.
Easy activation because only through one application.
Quotas are transparent and can be monitored for their use.
Can set a quota usage limit and be able to block smartphone or laptop.
Weakness:
Internet speed tends to be standard.
The activation process is quite long.
TELINGET RATING: 8.5